For more information about sponsorship, please contact BradCoen@thepeer150.com.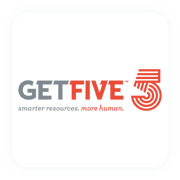 GetFive
is a leading provider of scalable solutions in Modern Outplacement (moving on) and Career Management (moving up). We help employer brands reach their full potential through Active Engagement™. Invest in the success of your employees and watch your employer brand thrive! Learn more at
getfive.com
.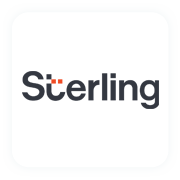 Sterling, Simply Safer. Sterling empowers organizations to make smarter, faster, and safer hiring decisions. We provide the most comprehensive and accurate background screening and monitoring for the evolving global workforce. Our 25,000+ clients trust us to create safer work environments and experiences. With 20 offices in nine countries and growing, Sterling conducts more than 100 million searches annually with a team of over 4,000+ employees. Sterling is accredited by the National Association of Professional Background Screeners (NAPBS)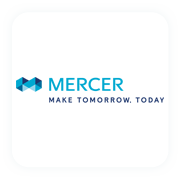 At Mercer, we make a difference in the lives of more than 110 million people every day by advancing their health, wealth and careers. We're in the business of creating more secure and rewarding futures for our clients and their employees — whether we're designing affordable health plans, assuring income for retirement, or aligning workers with workforce needs. Using analysis and insights as catalysts for change, we anticipate and understand the individual impact of business decisions, now and in the future. We see people's current and future needs through a lens of innovation, and our holistic view, specialized expertise, and deep analytical rigor underpin each and every idea and solution we offer. For more than 70 years, we've turned our insights into actions, enabling people around the globe to live, work, and retire well. At Mercer, we say we
Make Tomorrow, Today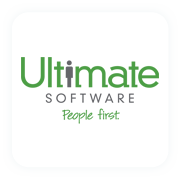 Ultimate Software is a leading cloud provider of human capital management solutions. Built with an inherent focus on people, Ultimate's award-winning UltiPro® delivers solutions for HR, payroll, talent, and time, as well as employee surveys and sentiment analysis—all designed to improve the employee experience at every level of the organization. Founded in 1990 and based in Weston, Florida, Ultimate supports thousands of customers representing diverse industries and managing millions of people across the world.
http://www.ultimatesoftware.com/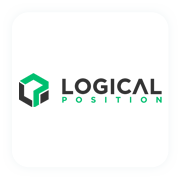 Logical Position is a full-service digital marketing agency providing brands of all sizes with custom solutions in Paid Search and Shopping, Social Media Advertising, SEO, web design and more.  As a Premier Google Partner Award Winner, the 2019 Microsoft Advertising Global Channel Partner of the Year, and Facebook Marketing Partner, the agency is committed to delivering the latest strategies and technologies with complete transparency. Headquartered in Lake Oswego, OR, Logical Position has nine locations and serves over 5,000 clients globally.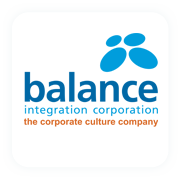 Balance Integration is a strategic organizational culture consultancy providing culture diagnostics, leadership alignment, and broad-sweep employee activations, in that order. With a conviction that optimizing culture requires changing the conversation, Balance Integration solves the people politics problems that spoil the workday and drive HR costs through the roof.  Headquartered in New York City and serving clients since 2002, Balance has led global cultural implementations for renowned organizations including Oath, Google, KKR, Chanel, Bloomberg, JPMChase and Soros.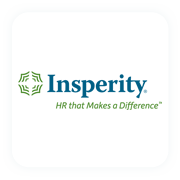 Insperity, a trusted advisor to America's best businesses for more than 33 years, provides an array of human resources and business solutions designed to help improve business performance. Insperity® Business Performance Advisors offer the most comprehensive suite of products and services available in the marketplace. Insperity delivers administrative relief, better benefits, reduced liabilities and a systematic way to improve productivity through its premier Workforce Optimization® solution. Additional company offerings include Traditional Payroll and Human Capital Management, Time and Attendance, Performance Management, Organizational Planning, Recruiting Services, Employment Screening, Expense Management, Retirement Services and Insurance Services. Insperity business performance solutions support more than 100,000 businesses with over 2 million employees.  With 2018 revenues of $3.8 billion, Insperity operates in 73 offices throughout the United States. For more information, visit https://www.insperity.com.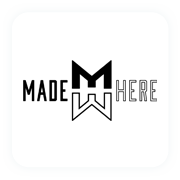 MadeHere was founded in 2014 by a group of local entrepreneurs who saw a unique opportunity to showcase locally made goods in a large, modern, gallery style environment. Focused exclusively on goods made within Portland, MadeHere intentionally brings together the widest possible range of products and categories, working with a vendor community of over 250 makers.
From soap and sea salt, to skis and surfboards, we have something for everyone.
We opened our first shop in Portland's Pearl District on November 1st, 2014.
Our Mississippi Avenue location followed in July of 2017.